Add machines to your NetBird network
Whether you have a network for personal use or manage your company's corporate network, you'd probably want to add machines (or peers in NetBird's terms) to your network.
NetBird peer is a machine that runs the NetBird agent and is connected to the network. NetBird peer can be a virtual machine running in the cloud like AWS or Google Cloud, an Android or iOS device, a personal laptop, a single-board computer like Raspberry Pi, a docker container, or even a router.
To add a new peer to your network follow these steps:
Sign-in you NetBird account at https://app.netbird.io/ and go to the Peers tab.
Hit Add new peer button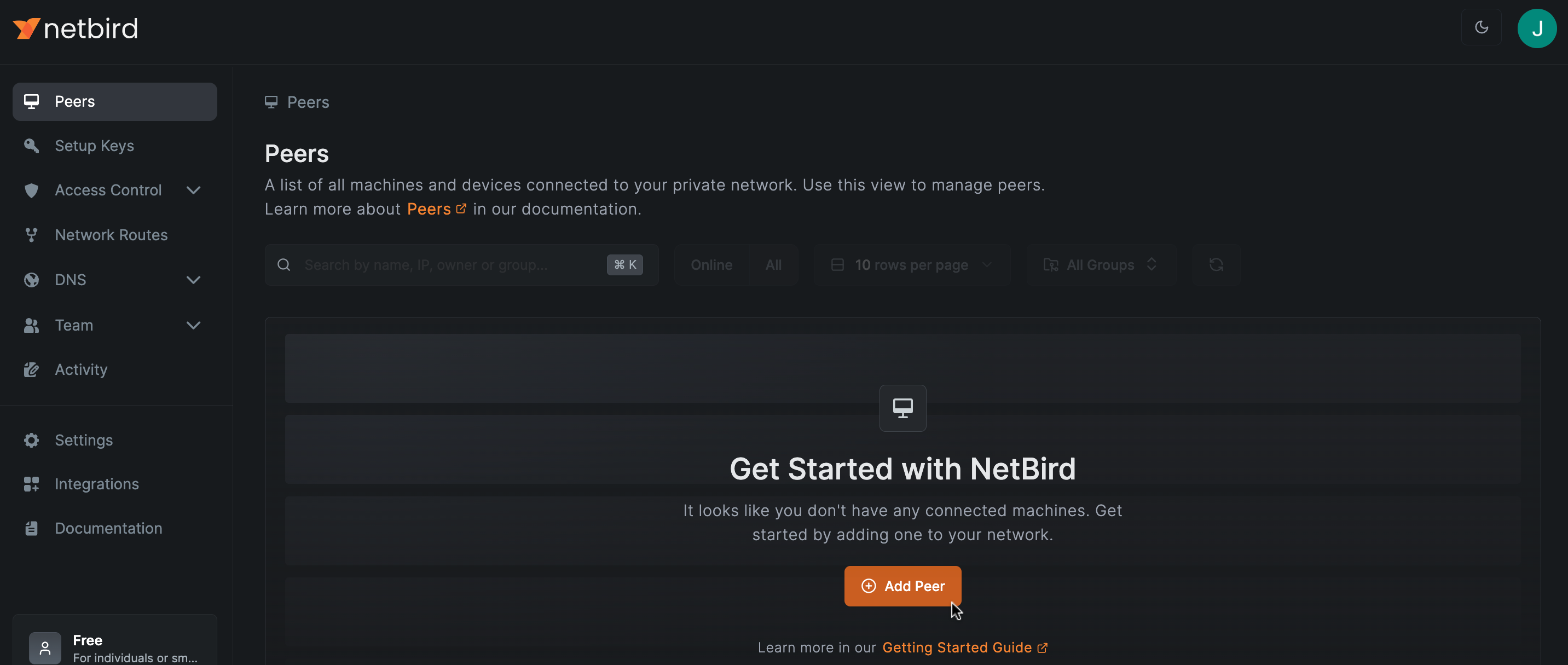 Follow the instructions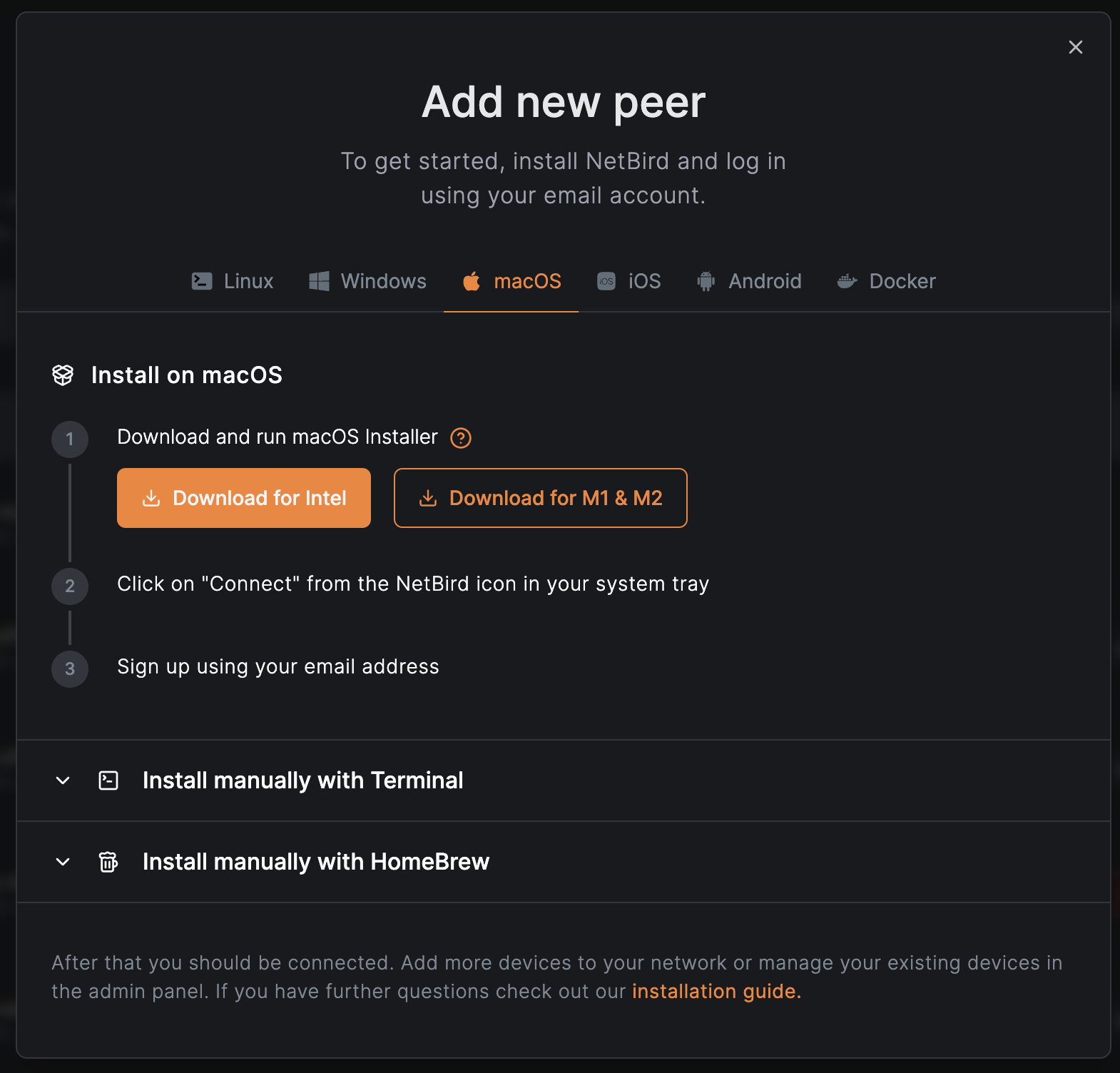 Refresh the Peers tab, and it will display new machines

Here are a few links that might be handy as you venture further into NetBird: